Everyone at the school strongly believes that Hawkchurch C of E Primary School is a wonderful place for your children to attend and for us to work alongside you as your child grows. We are an extremely friendly school, always open and approachable, along with being dedicated to ensuring that your child's time here is happy and beneficial.
We are a small school which has many benefits as it ensures that you and your children are known to everyone. This enables their individuality to be nurtured and celebrated. Our curriculum is very broad and balanced offering many opportunities for all of the children to flourish. We value high attainment of children in all areas of the curriculum. Our curriculum encourages children to become creative, considerate and responsible individuals who are well equipped with a wide range of skills.
Extra-curriculum activities and trips are an important part of what we do here. All of our children enjoy many different experiences and participate often in activities with other local primary schools.
The school is located in a stunning natural setting and we make full use of this to enhance the learning experiences of all. We have a very large school field, school garden, outside classroom and play equipment. All of these enable our children to enjoy a physically active education and develop in them an appreciation of being outside and the natural environment.
Willow Trust News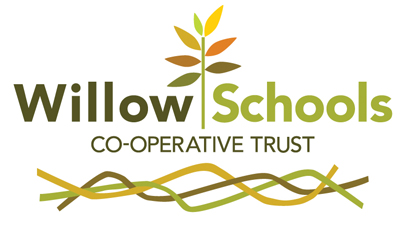 Hawkchurch C of E Primary School is proud to be a member of the Willow Schools Co-operative Trust, a ground breaking initiative which came into being in March 2014. Along with five other schools, the Trust sees us working strategically together towards a shared vision for the continued educational advancement of each school. With the active involvement of the wider community, and the protection of our educational assets, we'll be working together to make the best use of all resources, in order to achieve better outcomes for our children and families. We are sure that the high standards of learning in all our schools will be further enhanced by this initiative. More importantly the Willow Schools Co-operative Trust offers an exciting and sustainable future for our schools in their village settings for many years to come.
Please click on the link below for more information: